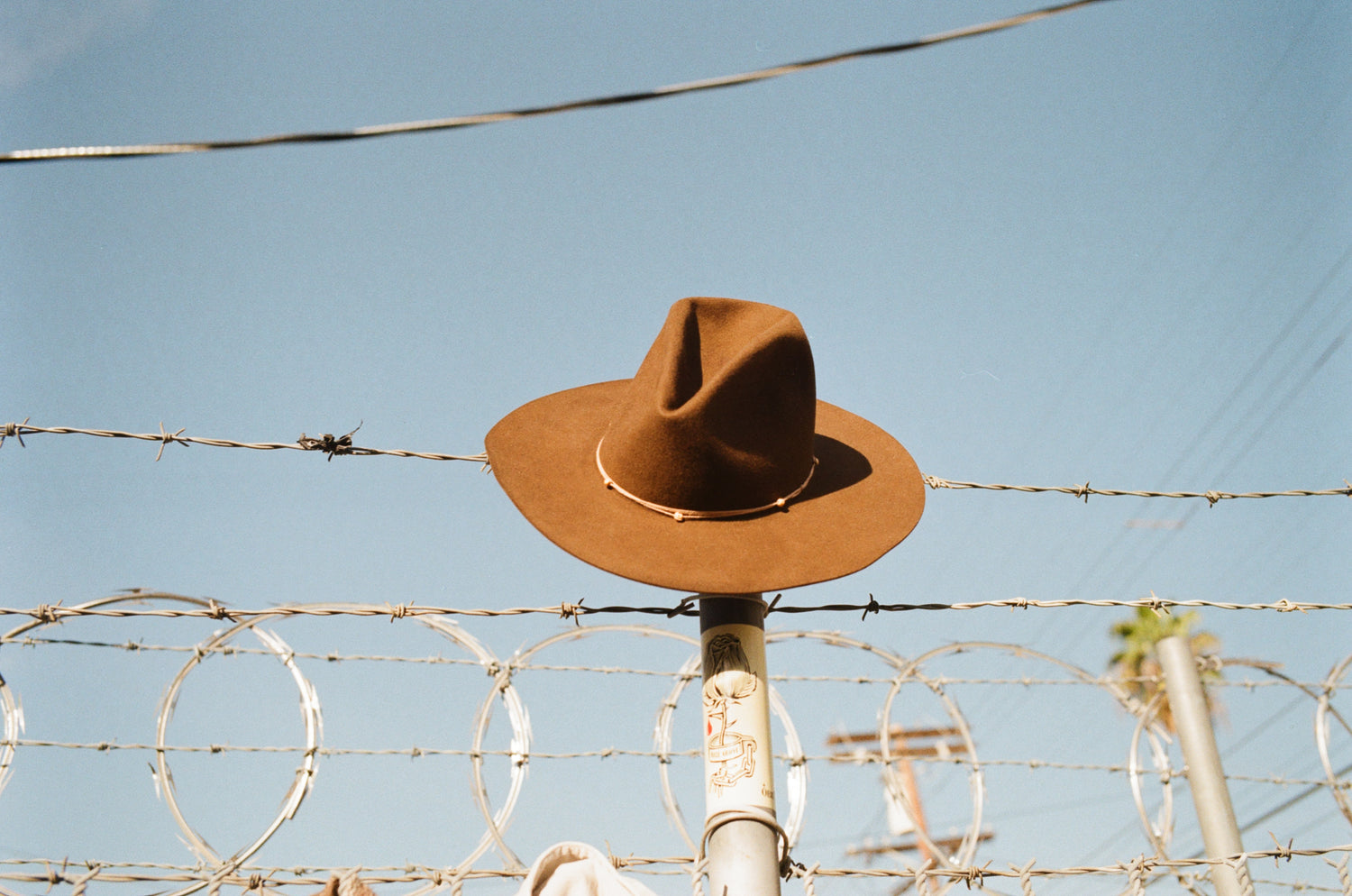 Who is Jackson West?
Born out of a love for hats and a search for tactile meditation, Jackson West is a hat brand based in Los Angeles, California. Using the highest quality fur felts and finishes, each Jackson West hat is crafted with the utmost care.Inspired by the traditions of the American West, fabrics and techniques from Japan and a passion for the craft.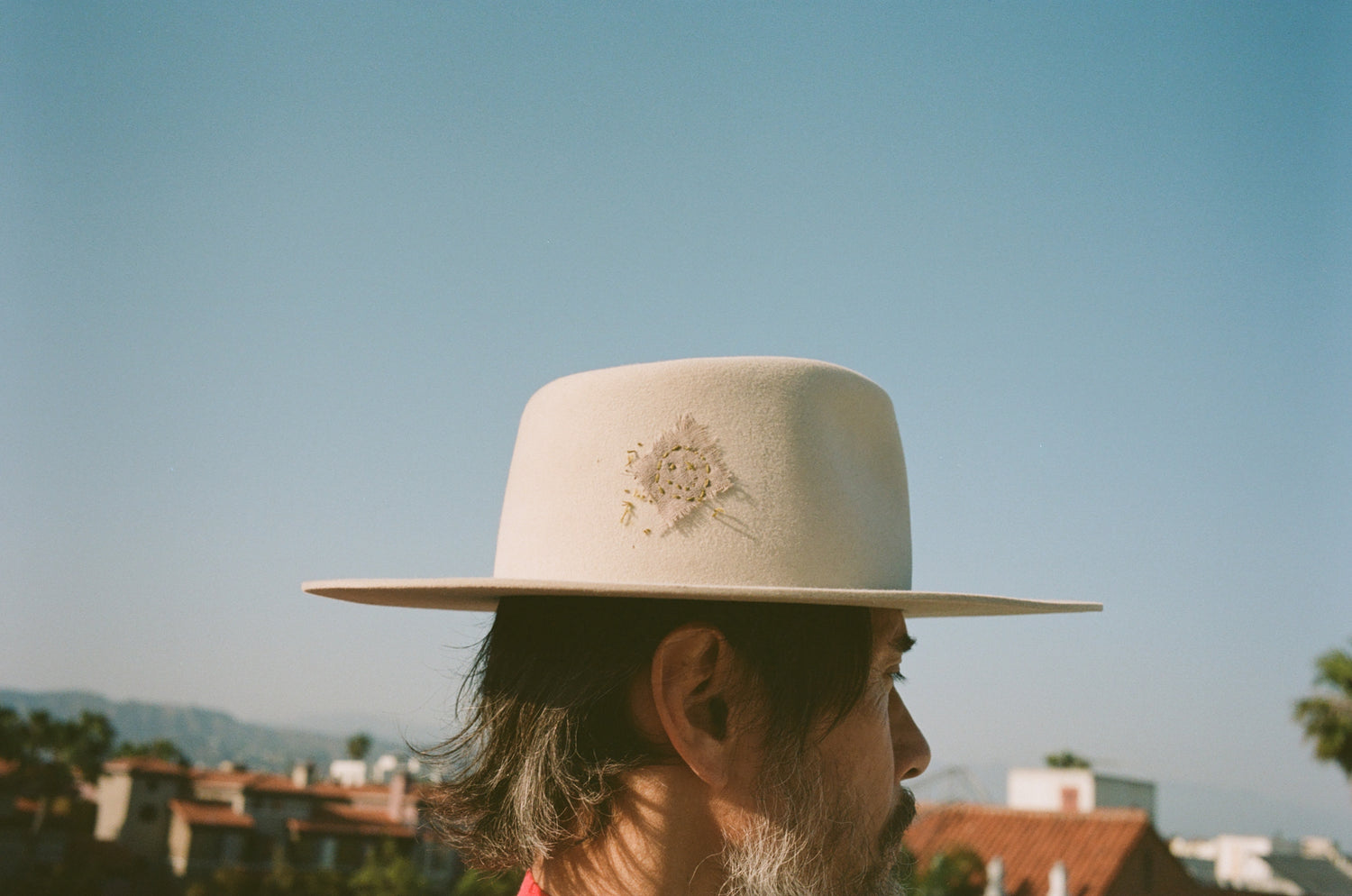 Our materials of choice are Nutria, Rabbit and Beaver felts, which have the strength and durability to provide years of wear. With a deep focus on sustainability, each hat comes with a branded leather sweatband from the USA and a satin lining with artwork from collaborations with our favorite artists. Our embellishments include mostly vintage materials from the USA, Japan & the rest of the world. Our hats are finished with hand-sewn embroidery with materials such as cotton, vintage silver jewelry and beads.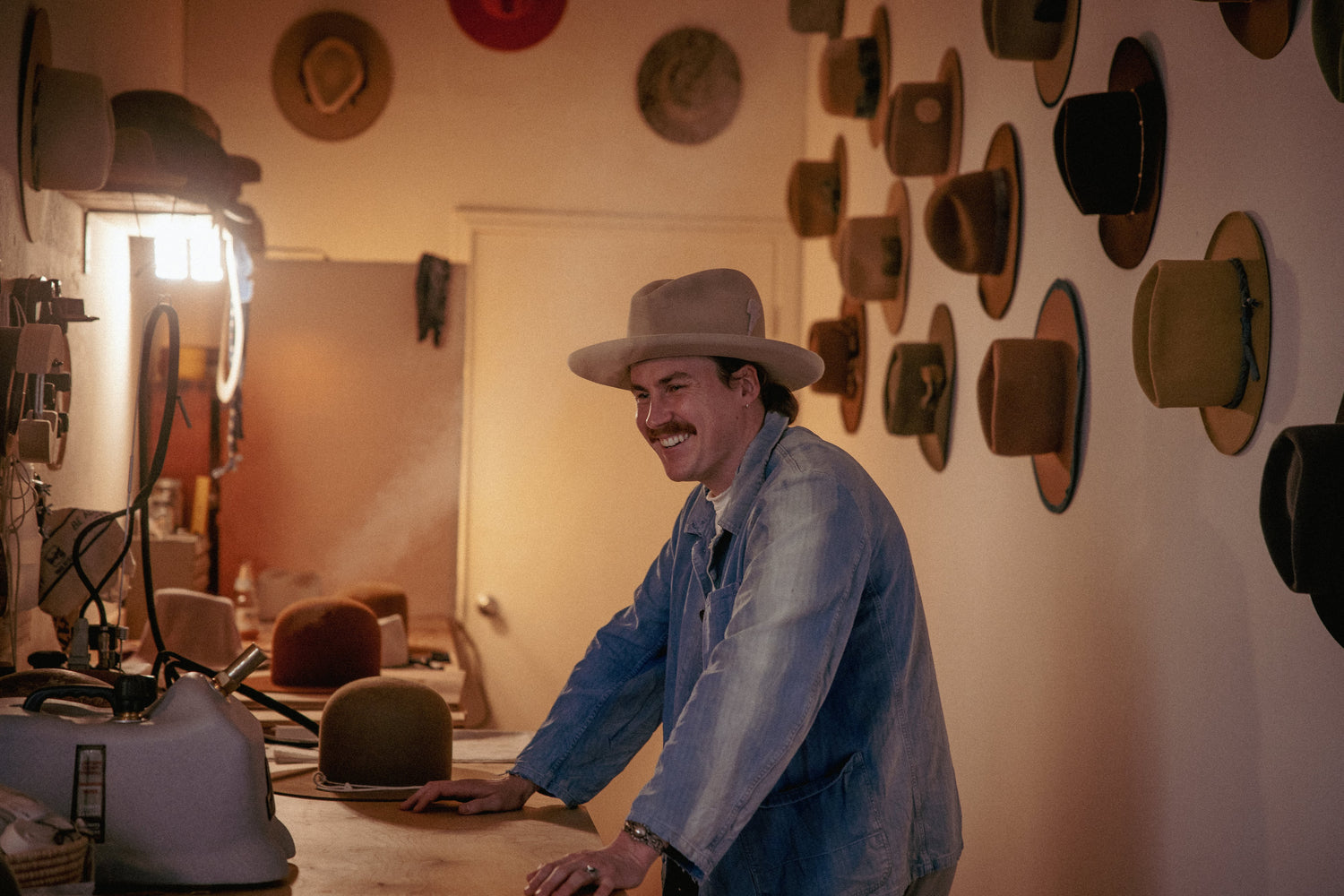 Alex Jackson
Alex Jackson is a self-taught hat maker, hailing from England, and residing in LA. His style takes from his inspiration traveling Europe and the USA. Heavily influenced by Japanese culture and infused with vintage pieces, each hat contains his creative spirit, forged with love and deep care for the art of hat making.