How do I find out my head size?
Measuring your head size is easy.

- Simply place a soft tape measure (or piece of string) around your head about 1 cm above your ears which should be the middle of your forehead, ideally in the position where you would like your hat to sit.

- The tape measure should be firm but not too tight.

- We recommend measuring 3 times to make sure you're happy.

- If you are in between sizes, we recommend sizing up.

- If you have any questions or need help, you can email us and we will be able to assist.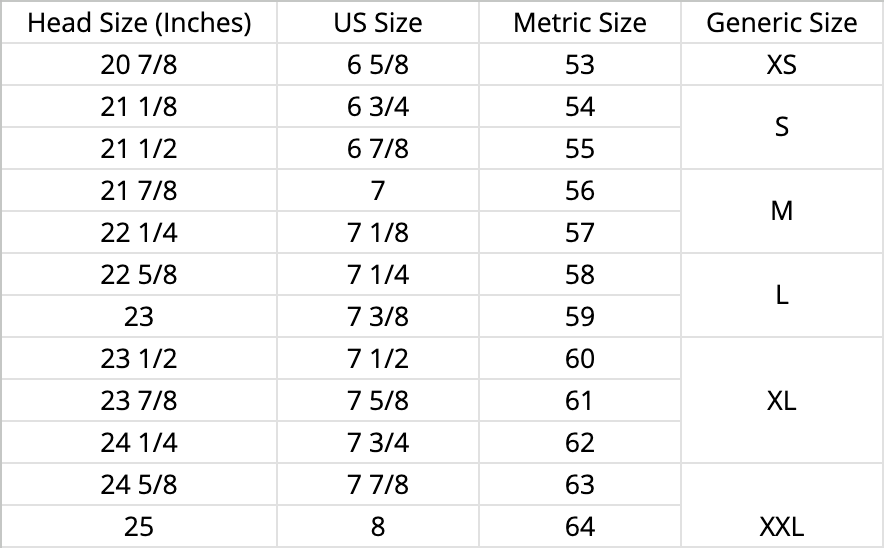 Hat Sizing Chart
Use this chart to check your size